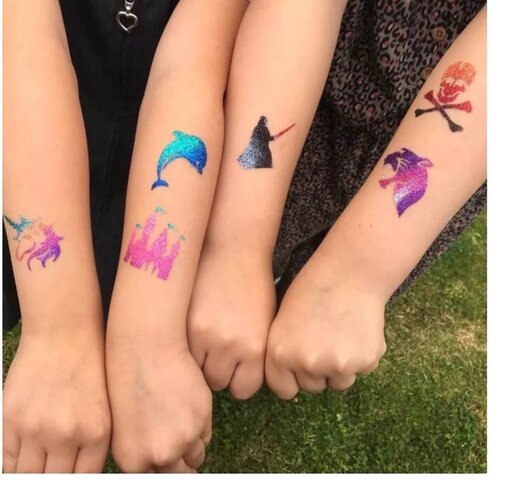 Glitter Tattoo 1 hour (Broward Only)
Glitter Tattoos
There is no need to be shy about getting a tattoo. These ones are only temporary!!!
Perfect for pool parties or any occasions. They are easy to put on, to use and to get rid of. Dry in less than 5 minutes, it's waterproof, dermatologist tested and last up to three days. They also are rich in colors.
*Up to 25 kids/ each additional hour = $100.00
***Recommend for kids of all ages.